Mini Pouch
Online Exclusive
250G
- £3.95
Personal Pouch
Online Exclusive
500G
- £6.95
Sharing Pouch
Online Exclusive
750G
- £9.95
Mega Pouch
Online Exclusive
1000g
- £11.95
Too many selections!
If you change pouch size your original sweet selections will be lost.
Step 1:
Add an Occasion Sticker
If you are gifting the pouch why not add one of our luxury gold embossed occasion stickers.
Step 2:
Fill it With Sweets
Choose from over 100 Pick and Mix sweet favourites, sour, fizzy, Jelly and of course chocolate, so many to choose from!
Step 3:
Gift It
Add that special finishing touch to your gift at checkout by adding a personalised note. All that is left to do is checkout. Before you do can we tempt you with some fudge or some of our other amazing confectionary.
Filters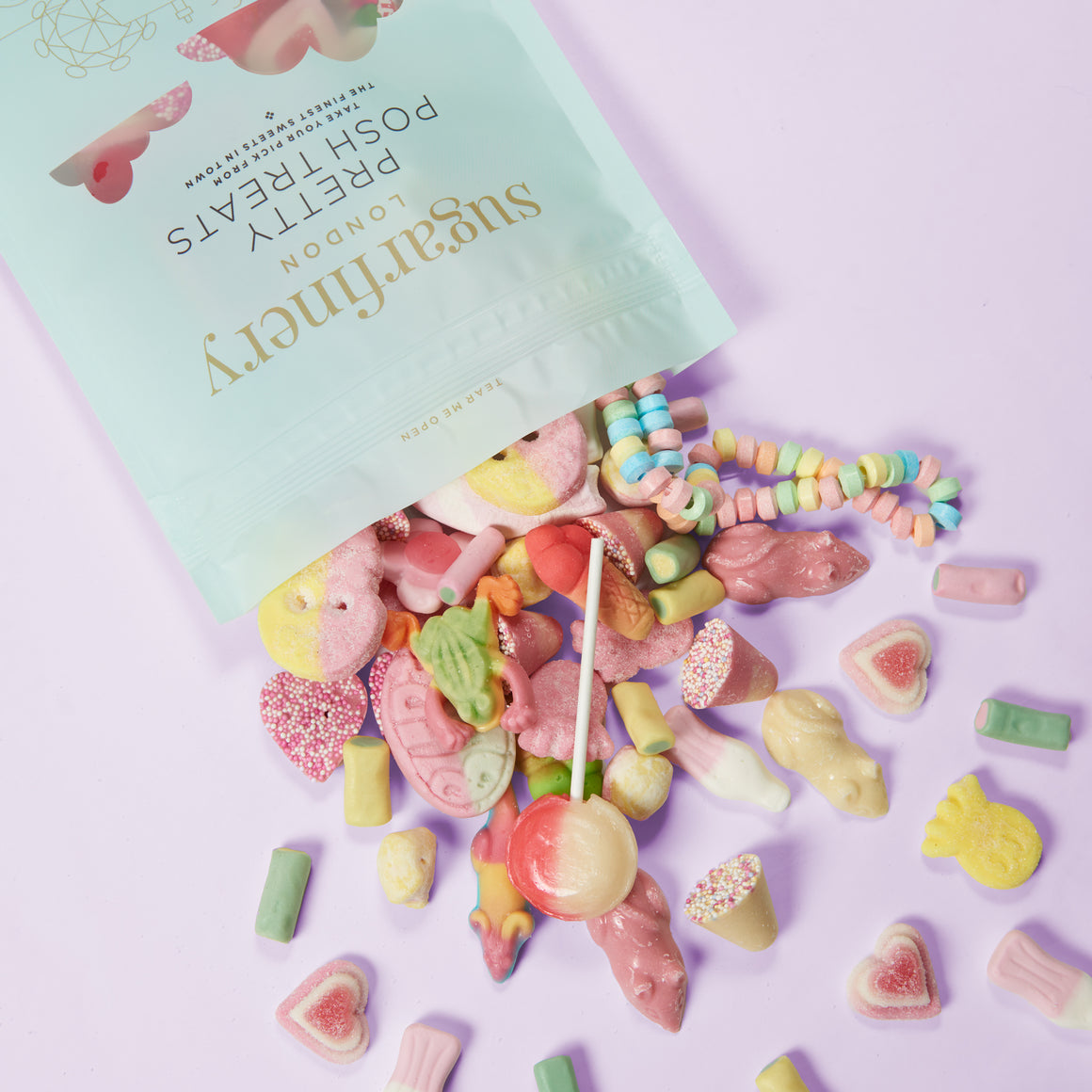 You have selected
Size Guide
Design your own 800g Pretty Posh Treats Pick & Mix Pouch - Gold Design
8 Fillings
Sale price

£11.95

Regular price
Get Started!
Have fun choosing your sweets to fill your pouch, remember if you run out of choices you can upsize by changing the size in the pop up box and when you are ready just add to the cart.