Charbonnel et Walker Luxury Hot Chocolate
Sit back and relax in your seat with our world famous drinking chocolate. Our Chocolat Charbonnel recipe was created in 1875 by Madame Charbonnel and is still considered as one of the finest drinking chocolates today. Made using our exquisite chocolate flakes, this drink was traditionally made in English chocolate houses with a mixture of chocolate and water only. For todays tastes, you may prefer a richer drink made with milk. For the ultimate indulgent experience, add your favourite liqueur, fresh whipped cream and more Chocolate Charbonnel flakes. Suitable for Vegetarians.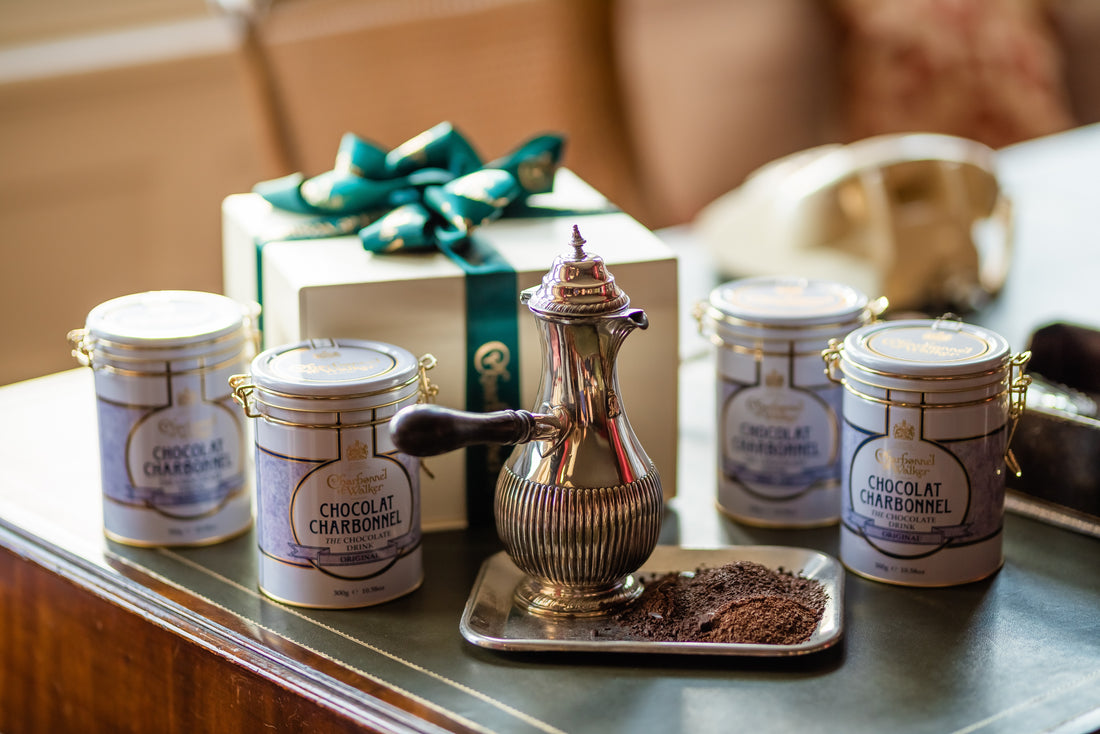 Dietary Information
Allergens:
Soya, Milk, May also contain Tree Nuts, Egg, Wheat and Gluten. Suitable for Vegetarians.
Ingredients
Chocolat Charbonnel: Cocoa mass, sugar, cocoa butter, anhydrous milkfat, emulsifier, (soya lecithin), natural vanilla flavouring,. Dark chocolate contains cocoa solids 51% min. May also contain tree nuts, egg, wheat and gluten.
Nutrition Facts
Sizes
Title Here
Description here
Title Here
Description here
Title Here
Description here
Title Here
Description here